Leadership
Wally Crittenden
LSI Director
As the launch of the LSI is expected to generate creative excitement amongst both athletic and academic faculty and staff, the leadership is in place to keep the trajectory of the LSI on course.
Wally has been on staff here at SFA as the Head Soccer Coach since January of 2013. Prior to SFA, Crittenden had stops at Texas A&M, Nebraska, and Oklahoma. While at Nebraska, Crittenden spent 2008 - 2010 completing his Master's in Higher Education Administration. The culmination of his efforts resulted in the creating, and helping launch of, the Nebraska Sports Institute, currently known as the Ultimate Athlete Lab. In 2012, the University of Nebraska - Lincoln recognized Wally for his innovation and efforts by naming him a Young Alumni Award Winner.
Crittenden resides in Nacogdoches, Texas with his family, including his wife Cori and their two daughters Kellen (7 yrs) and Bridget (5 yrs).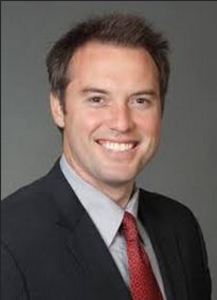 ---
The LSI Board of Directors is made up of passionate coaches, various athletic department administrators, representatives of academic departments, student-athletes, and other advocates of the advancement of the Lumberjack Sports Institute and SFA Athletics. The experience and knowledge that is currently sitting on this Board creates a tremendous platform to realize innovation and add value to the LSI mission and to the University.
INTERNAL PROGRAMS DIRECTOR

TBD

EXTERNAL PROGRAMS DIRECTOR

TBD

ACADEMIC PROGRAMS DIRECTOR

DR. LINDA BOBO

DEVELOPMENT DIRECTOR

TED SMITH

MEDICAL SERVICES

JEFF SMITH MS,ATC,LAT

ATHLETIC TRAINING / SWA

LOREE McCARY

SPORTS ASSOCIATION LIAISON

SEAN LONERGAN

NELSON RUSCHE - COLLEGE OF BUSINESS

DR. JASON REESE